About Ascot Drive Early Childhood Centre
Days /Hours of Operation
6:30 am to 6.30 pm
Monday to Friday, 52 weeks a year
Closed Public Holidays
We observe the Brisbane Exhibition Holiday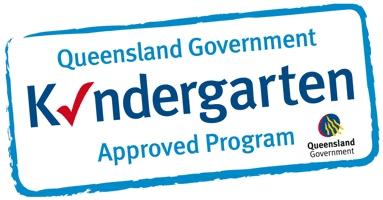 Types of Care:
Long Day Care
Our service offers a long day care environment where care is available between the hours of 6:30 am to 6.30 pm, Monday – Friday. In order for us to maintain continuity of care and consistency for the children, attendance must be booked in advance and charges apply on a daily basis whether the child attends or not, or attends for a part of the day only. Educators in each age group facilitate an educational program based on the Early Years Learning Framework and the centre philosophy, each day of your child's attendance.
Before / After School Care.
Our Outside School Hours Care Program caters for children attending primary school. We offer Before School Care between the hours of 6.30am – 8.30am. The Before School program allows the children participate in indoor or outdoor activities. The children are then transported or escorted to their school via the centre bus or by walking. Children are delivered to the front entrance of the school and are supervised to ensure they enter the school grounds. Prep children are delivered directly to their class room.
Our After School Care Program caters to school aged children after the completion of school each afternoon. The children are collected from the school by the nominated staff of the centre and are delivered to the centre via the centre bus (or by walking). Our after school care program runs between the hours of 2.30pm and 6.30pm Monday – Friday.
In the After School program, children are provided with afternoon tea upon arrival at the centre. The school children participate in programmed activities - sport, games, art, etc. The Centre's aim is that the children enjoy their time with us. Our Educators provide a program based on the children's interests and feedback.
Vacation Care
Vacation care is offered each school holiday period. It is necessary to book your child into this care, as spaces are limited because numbers at the Centre cannot exceed the maximum capacity. The children are in the care of suitably qualified Educators who program outdoor, indoor and craft activities and also excursions for the children. Our aim is to make the children's holiday as enjoyable as possible. Charges are made on a daily basis. Preference is given to children who have Before and After School Care bookings.
Schedule of Fees
| | |
| --- | --- |
| Nursery | $97/day (1-3days), $95/day (4-5days) |
| Toddlers | $95/day (1-3days), $93 (4-5days) |
| Pre-Kindy | $92/day (1-3days), $90 (4-5days) |
| Kindy | $89/day (1-3days), $87 (4-5days) |
| Pre- Prep | $87 (1-5days) |
| Before School Care | $25.00/day |
| After School Care | $32/day |
| Vacation Care | $65.00/day |

Parent Involvement
We operate an OPEN DOOR POLICY, where parents and family are welcome into the Centre at ANYTIME. Parent participation sends strong positive messages to your child that you support them and are part of the child care environment. There are many levels of PARENT PARTICIPATION and we appreciate that time is of a premium for all parents, but we will be willing to accommodate any form of involvement you may desire to assist you and your child, which will ultimately benefit the whole Centre. The staff sincerely wishes for you and your child to be happy and feel welcomed at our Centre. Be aware that a three way relationship between parents, care givers and the child exists in this setting. Communication is a vital ingredient to the success of this partnership.
Child Care Subsidy
The new Child Care Subsidy, replaces the current Child Care Benefit and Child Care Rebate.
The Child Care Subsidy commenced on 2 July 2018, it:
replaced the Child Care Benefit (CCB) and Child Care Rebate (CCR) with a single, means-tested subsidy
gets paid directly to providers to be passed on to families is simpler than the current multi-payment system
is better targeted and provide more assistance to low and middle income families.